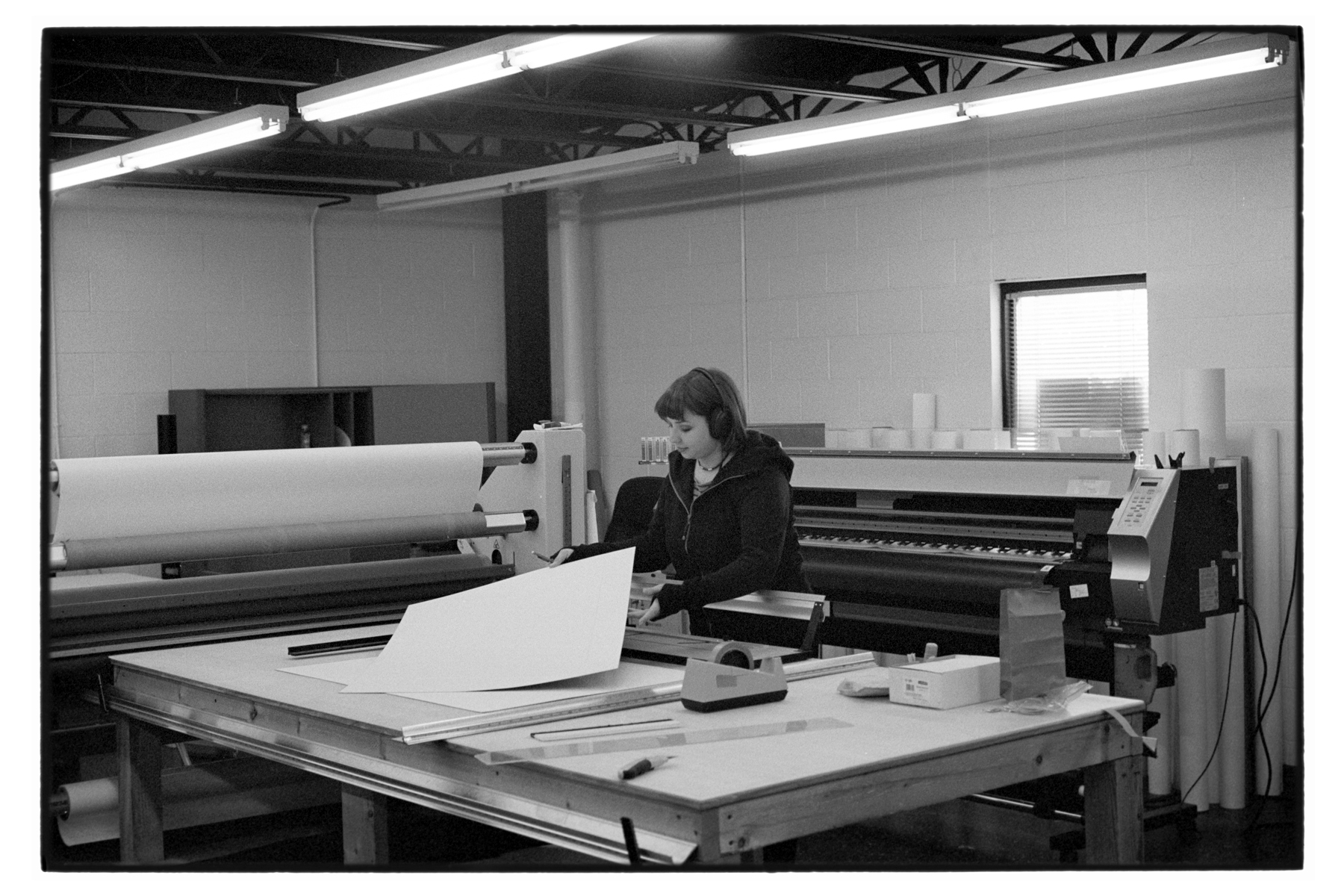 Amanda Morris
Amanda Lynn Morris was born in Louisville, Kentucky were she attended an art magnet middle school and high school after she declared assertively in the third grade that she wanted to be an artist. She received her Bachelor of Fine Arts (Printmaking), and Bachelors Degree (Art History) at Indiana University Purdue University Indianapolis (IUPUI) in 2013, and went on to complete her Masters of Fine Arts at Ohio University. While the focus of her MFA is in printmaking she has also created many sculptural works. Both mediums have aided her exploration into desirability in our commodity-based culture, and such artistic explorations have aided in her inclusion in exhibitions nationally and internationally. She has recently completed her Master Printer Apprenticeship at the Tamarind Institute in Albuquerque, NM.
Abbreviated Artist Statement:
Life can be interpreted as a means of continually investing in ones desires in pursuit of achieving what one views as a 'happy', 'fulfilling' or 'successful' life. Much of my work is created to discuss the topic of desirability in our commodity-based culture. The included artwork reflects my interest and research into the depictions and portrayals of femininity, and its relationship to the tactics for successful human mating behavior, as it forms and pertains to desire.
All Artwork © Amanda Morris
For all inquiries, including pricing, please contact me at: morris21.am@gmail.com